I like the Lace Alumitone tone since I installed one on my Gibson Les Paul CM and I wanted more possibilities for my SG. So, I went ahead and tried something.
My SG had Classic '57 PAF and I don't like them so much on this guitar. They are were perfect on my ES-339 but I wanted something different on the SG.
OK, so… the point was : is it possible to wire Alumitone humbuckers in a Jimmy Page way?
I wasn't sure of that, because the Alumitone technology is way different than a regular humbucker. The Alumitones are "splittable" but it is not a real split as they are not made of 2 coils in series but have a very different design.
I asked the question directly to Lace and they kindly answered this:
Hello. I have attached a Jimmy Page diagram courtesy of our friends at Duncan. From what I can tell, the Alumitone pickups will work. You will need to use this diagram to split the Alumitones: http://www.lacemusic.com/pdf/14.pdf
Disclaimer….I have not attempted this!!!! Please keep me posted on your progress.
Cheers,
OK, let's go!
I took the Seymour Duncan diagram (actually a different version from the one Lace sent me), replaced the wires colors with Lace's and tag the CTS pins (only the 250k CTS push/pull can fit in the SG's cavity without routing), and ended up with my own diagram :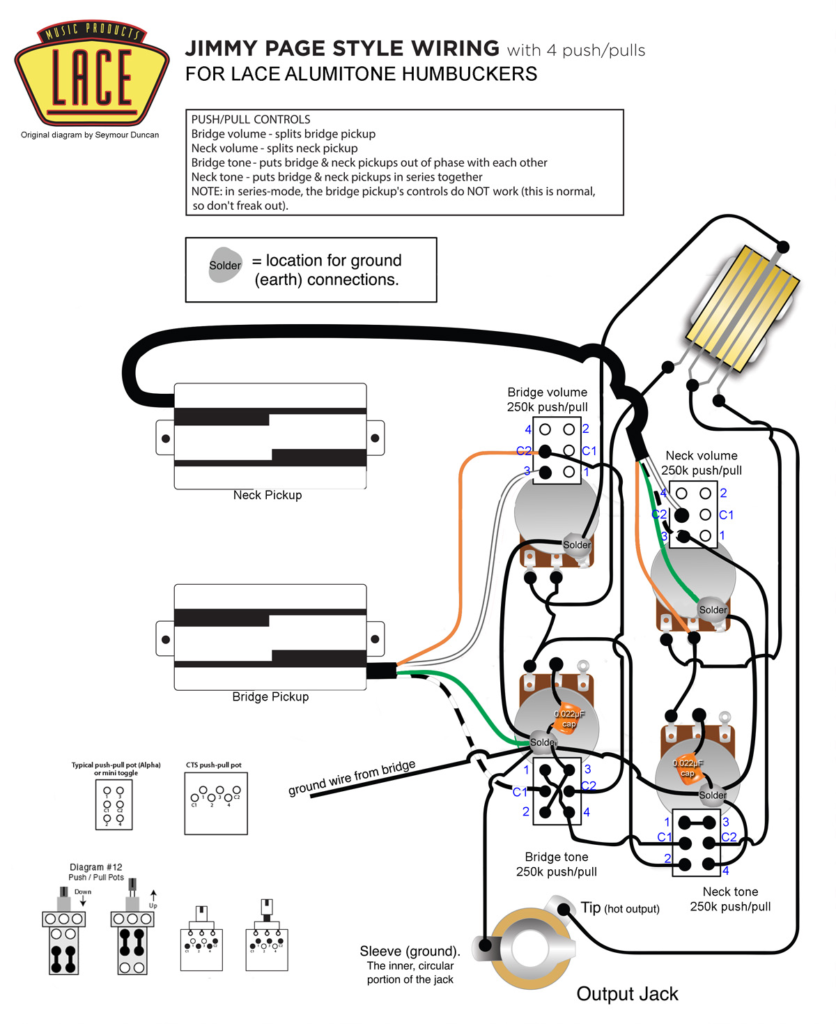 The parts I used: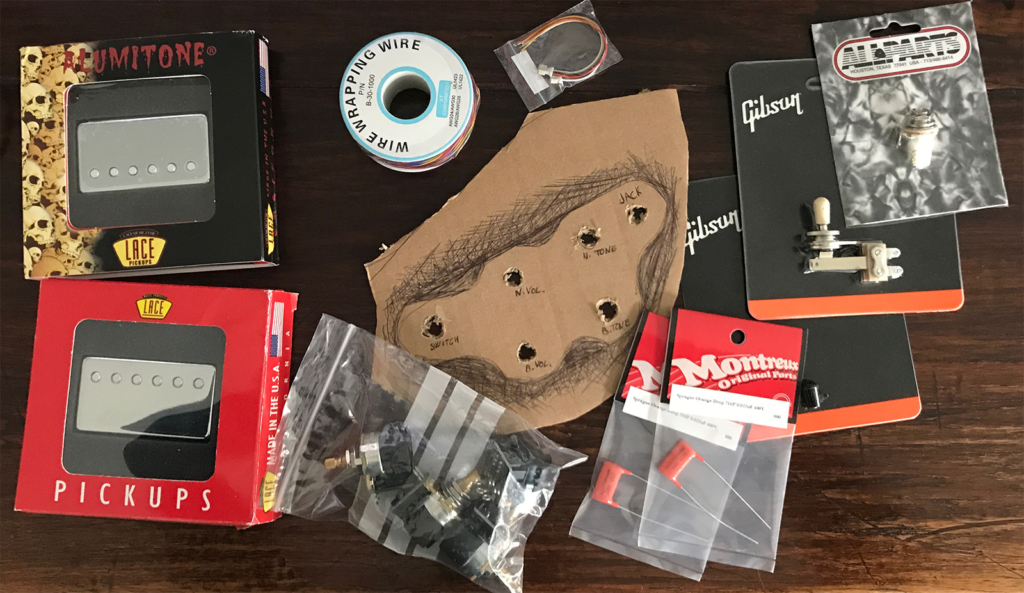 I chose an Alumitone humbucker for the neck, and a Deathbucker for the bridge.
Note: At first, my intention was to use a 4pin JST connector (top center on the above picture) to ease the pickup manipulation, but they were too small to fit in the pickups wires, so I did without.
My first impression on the blank cardboard I draw, was "hmmm, not so much room here"…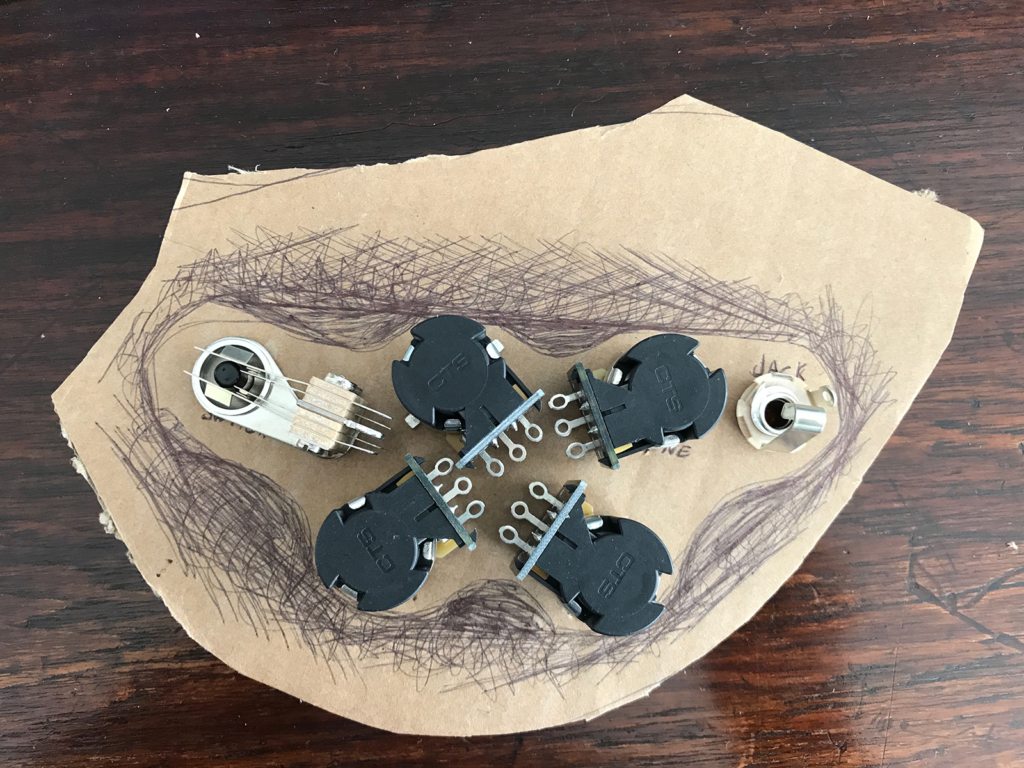 Indeed…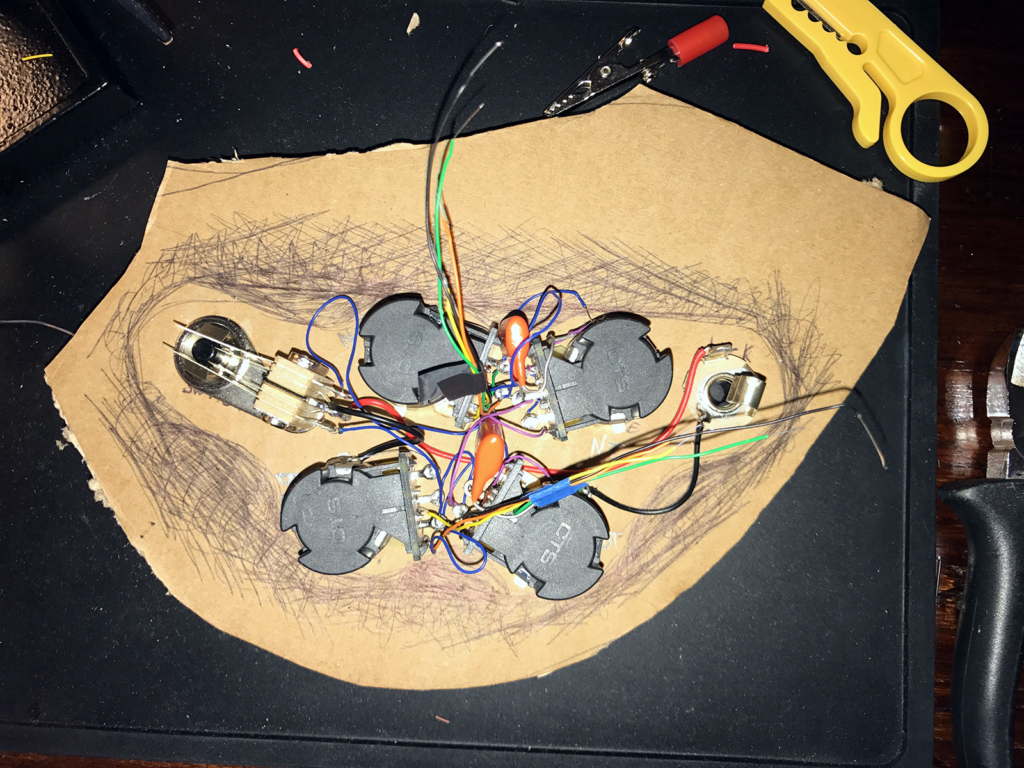 But at the end, everything fitted in the cavity!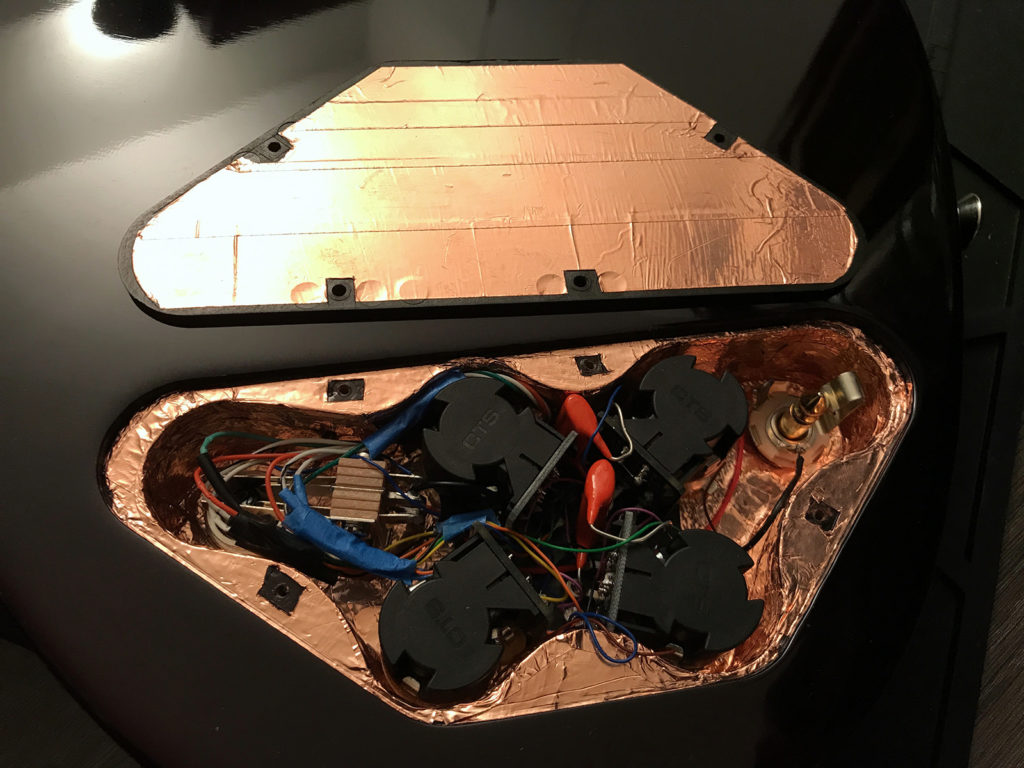 … and I could put the plate back on without any trouble.
The guitar looks exactly like before, thanks to the Deceptor version of the Alumitone which has a chrome cover: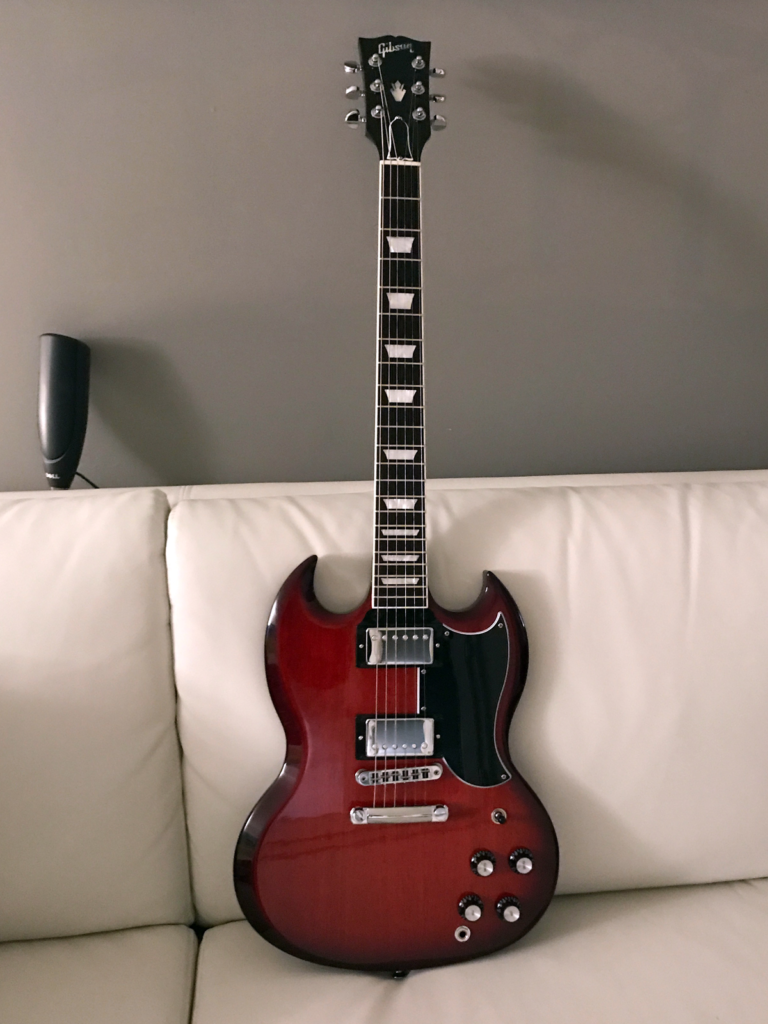 … except if you look closely to the pickups because the "screws" are fake of course.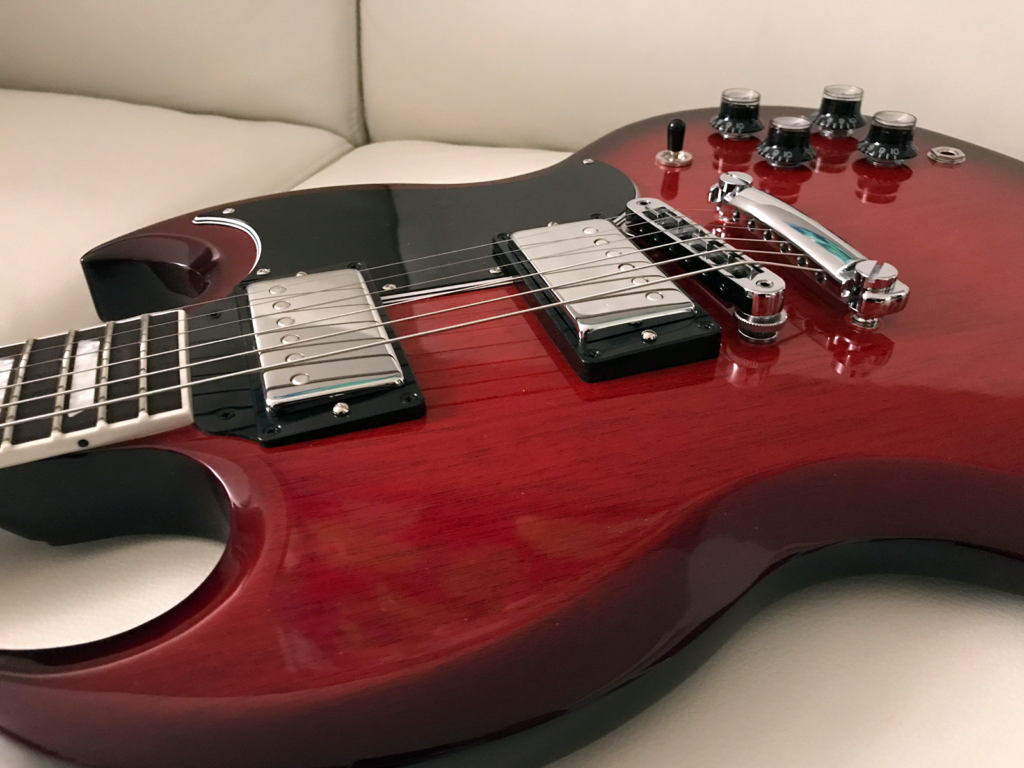 And…
Everything works fine! Great tones in any position!!!