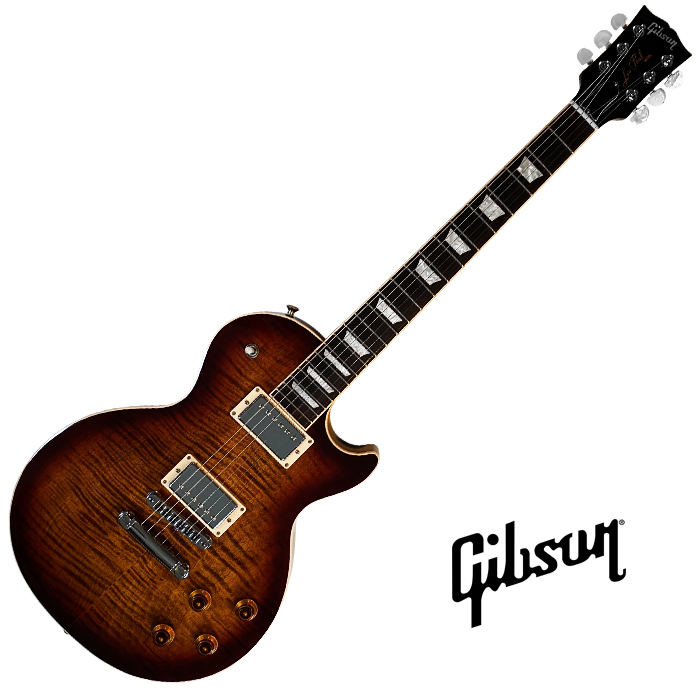 OK, I've got nice guitars and precious ones, precious to me at least because I am no Rockefeller. And because I am not Rockefeller, I wanted to have a guitar I could carry without much anxiety of breaking something.
Apart from these considerations, I am a big fan of Les Pauls (if you still wondered) but also an esthete and a man full of contradictions.
Having all these parameters in hand, I headed to a Gibson Les Paul Standard T with its QuickConnect PCB (printed circuit board) offering the versatility of coil taping, pure bypass and phase reversal. As for the color, I chose something I didn't have yet but stil in a "classical style" (pink is not for me): the Bourbon burst.
If you ever had a brand new Gibson USA guitar in hands, your nose must have been saturated by this famous vanilla smell. It was the case for me and I immediately associated this guitar to a piece of caramel that I would savor next to a warm fireplace while it's cold and rainy outside.
From this image came the name of this guitar: 'Autumn Treat'.
Furthermore, I like to customize my stuff, that's why I added some white sugar crystals with a mother of pearl switch tip and mother of pearl tuner buttons.
Continue reading

"Sweet all purpose guitar"