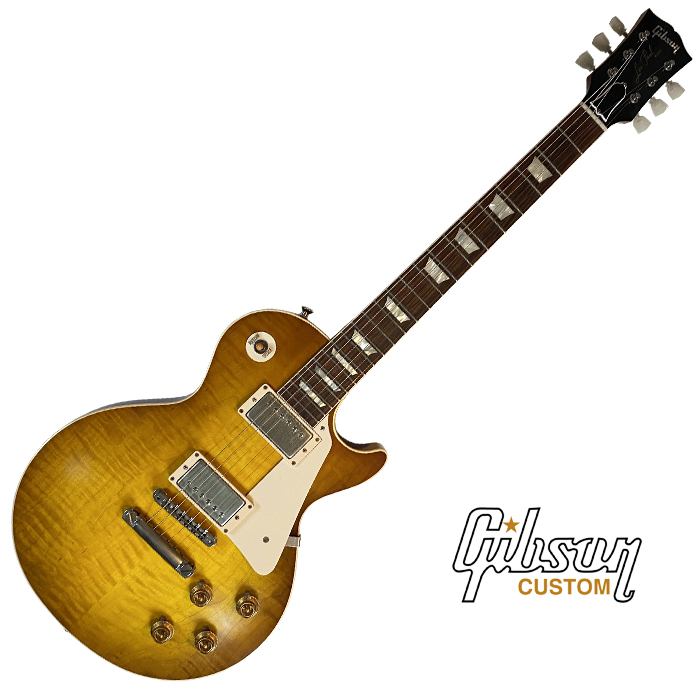 Time goes on, fortunately you get a bit wealthier and your dreams may become affordable… or close to.
Some years ago, I felt in love (again) with the 2009 Gibson Les Paul Billy Gibbons Pearly Gates 59′ VOS but my pockets were empty.
In 2017, looking at the classified, I found one of the non aged Pearlies in excellent condition. Unfortunately, the seller and I were not able to agree on the price. Since then I had never been able to make the idea of owning a 59 reissue sink again in the deep of my mind. That is how I brought myself to look for my R9.
I looked at several offers around the world and finally shorten my list to two candidates: a True Historic and a Standard Historic VOS, both new (I let you browse the Internet to look at the differences).
In the end, surprisingly for my guitar players (and Gibson's LP addicted) mates, I chose the VOS. Why?
Well, what I can tell, is just that when I opened up the case of this one, I just said (or thought) "Wow…". Sometimes, things happen just like that. The guitar may not have the true true vintage specs but something happened at te first sight: I knew that if I returned back this guitar I would regret it for the rest of my life.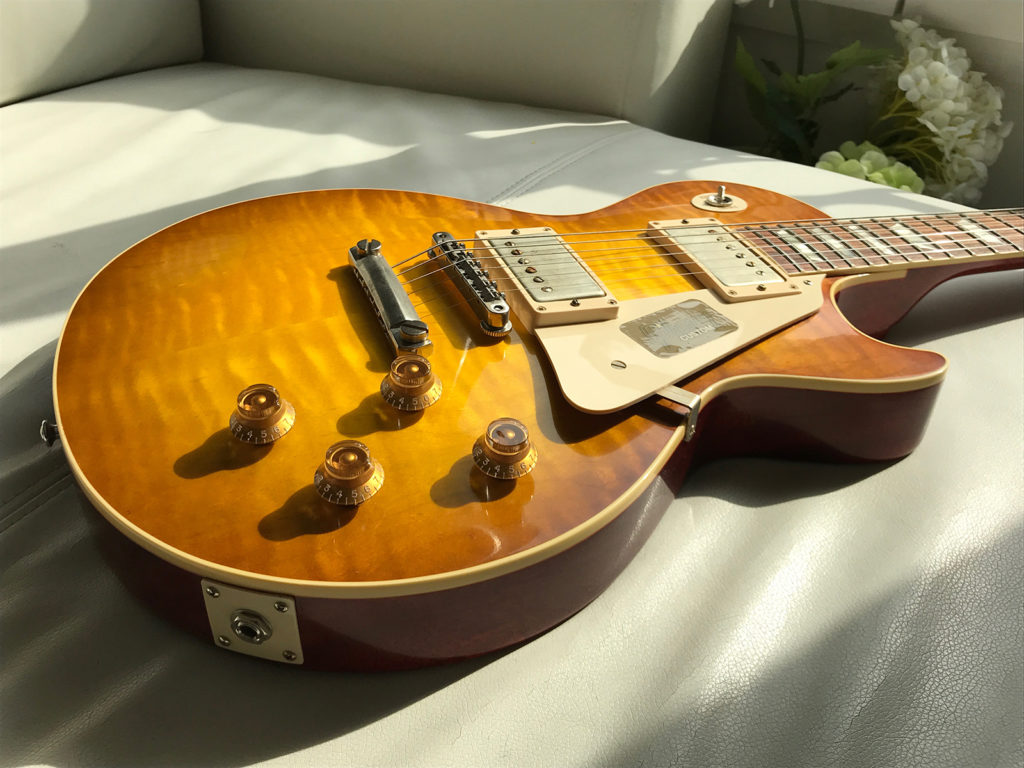 I liked the neck immediately and even more, I was also charmed by the Custom Buckers sound. I was indeed so impressed that I gave up the idea of replacing the Gibson's buckers with the Seymour Duncan Custom Shop Pearly Gates set I just acquired (bonus: now they go well on my ES339)
OK, let's stop las palabras and admire the fire of Ice Tea burst of… Prometheus!